As a leading fully independent property services company who have been trading successfully since 1993, it is no surprise we are considered to be in the 'Premier League' of estate agencies.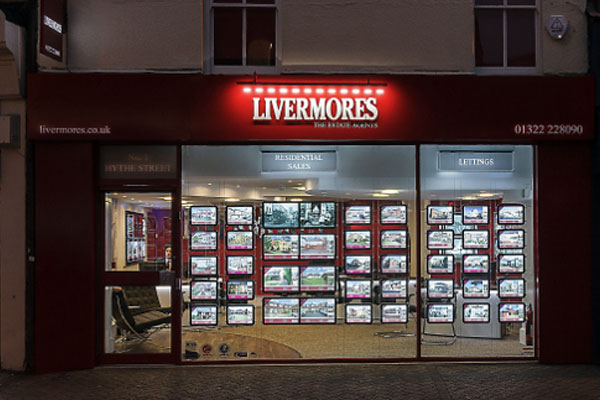 ---
The main reason for our success has been the calibre and attitude of the people we employ and recognising and rewarding the efforts they make.
We are one of the largest privately independent agents in the area that has expanded and grown based on a set of very solid foundations and business principles. One of our unique selling points is that we occupy only the very best high profile commercial trading locations in our operating areas which makes us stand out from a crowded market place and gives an immediate advantage over our competitors.
We have never taken our success for granted and we continue to invest heavily in staff training and progression, this investment has ensured that we never stand still as a company and continually evolve as a service provider to optimise the objectives of our clients in the shortest possible time period.
We are always interested in hearing from motivated and ambitious individuals who have first class negotiation skills as well as strong and interpersonal ability. So, whether you are looking for full or part time opportunities we would like to hear from you.
---
---
Current Vacancies
Senior Sales Negotiator (preferably with lettings experience, although training will be provided)
We are seeking to recruit an experienced estate agency Senior Negotiator who has at least 2 years' experience working in a competitive environment. The successful applicant will be a team player who is highly organised with excellent written and verbal communication skills and the ability to deliver a high level of customer service. The role is full time (5 days a week) to include Saturdays with a day off during the week. Car owner with clean UK driving license essential, a company car or allowance will be available depending on agreed performance.
Job Description
Achieve and strive to exceed all targets and maximise personal activity levels through high standards of customer communication
Can demonstrate a natural ability to convert appraisals into listings
Understand the company's business priorities and use the daily structure to ensure you are focused on key activities that achieve core objectives
Consistently provide exceptional client service to ensure we deliver on commitments to retain clients and ensure they become referrers of future customers and clients
Monitor own performance against targets and take action to improve volume/conversions
Source and generate market appraisals through agreed tasks
Undertake regular applicant management daily and identify the perfect property for every applicant and keep in regular contact
Attend viewings and prepare thoroughly to answer all questions relating to the property
Follow up on all viewings within 24 hours and give informative feedback to the client
Ensure all offers are fully recorded, submitted promptly and financially qualified
Actively utilise company information to ensure effective communication and allow for informed negotiations
Provide all clients with details of the company's products and services as part of our on-going client management
Prepare for and actively participate in all meetings relevant to your own performance and that of the branch
Assist in effective and day-to-day administration within the branch
Act on behalf of the Branch Manager during their absence
Comply with and actively encourage all procedures relating to all current legal legislation relating to our Industry
We are unable to consider any applicants that do not have the relevant estate agency experience for this role
Please send your current CV and covering letter to careers@livermores.co.uk